* Sigh! *
Observer: Coming home to the Yorkshire Dales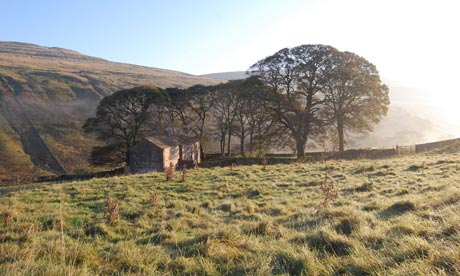 Andrea Arnold's moody adaptation of Wuthering Heights looks set to inspire renewed interest in the Brontë sisters when it opens this week.
For the twenty-five BILLIONTH time…
B R O N T Ë C O U N T R Y I S N O T I N T H E S O D D I N G Y O R K S H I R E D A L E S ! !
Look, it's PERFECTLY SIMPLE. Compare and contrast:
IT'S NOT EXACTLY ROCKET SCIENCE, IS IT?!
Jee-zuss!